How well do you know our country – Vietnam?
Do you have any plan for the vacation at the end of April? 
Vietnam is a small country but has a lot of amazing landscapes and delicious food that are usually ranked high positions on the world's list of best travel destinations.
Have you ever travelled to these places and enjoyed its beauty?
Phu Quoc
Long beach was voted to be one of the world's most pristine and beautiful beaches (Concierge and ABC News Australia). Coming to this spot, you will meet a surprised attraction as the wonderful harmony of the tranquil space and peaceful landscapes which bring to you the relaxation and relief. Situated on Phu Quoc Island 15km long to the northwest, the Beach has not affected by the human beings' deployment, so it keeps the natural beauty and attraction that is deserved to be one of the most fascinating paradise possessing the warm sunshine, crystal sapphire water and smooth long beach for tourists coming and enjoying.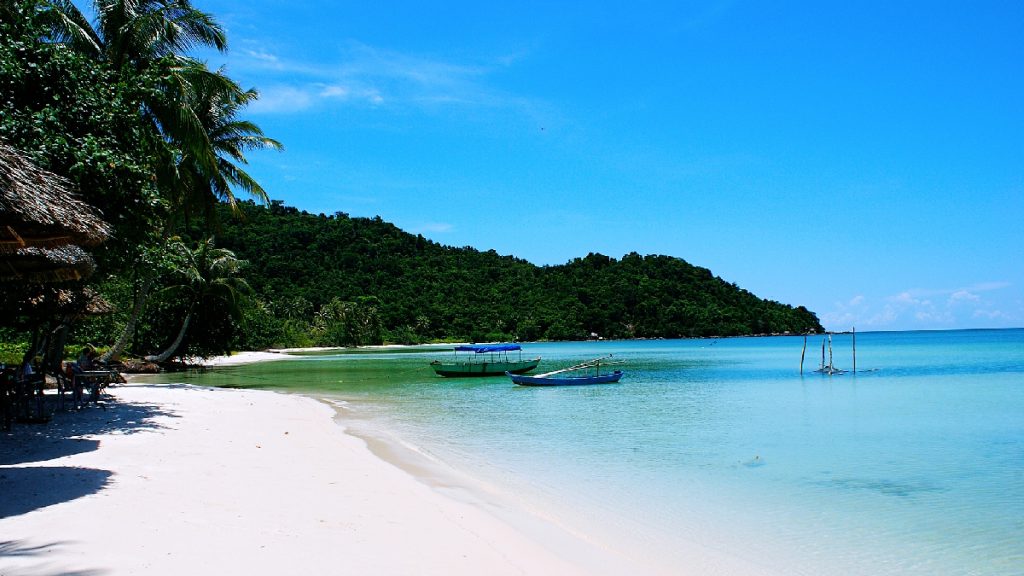 Hoi An was listed on the 17 most stunning places in the world to take a selfie and it is definitely a must if you want to meet the ancientness, tranquility in a modern and hustle life to take a selfie then show to your friends the best memory and experience. With remaining characteristics of the historical commercial port, Hoi An looks so nostalgic with colorful lanterns and it magnetizes thousands of arrivals with its harmonic mixture of diversified cuisines.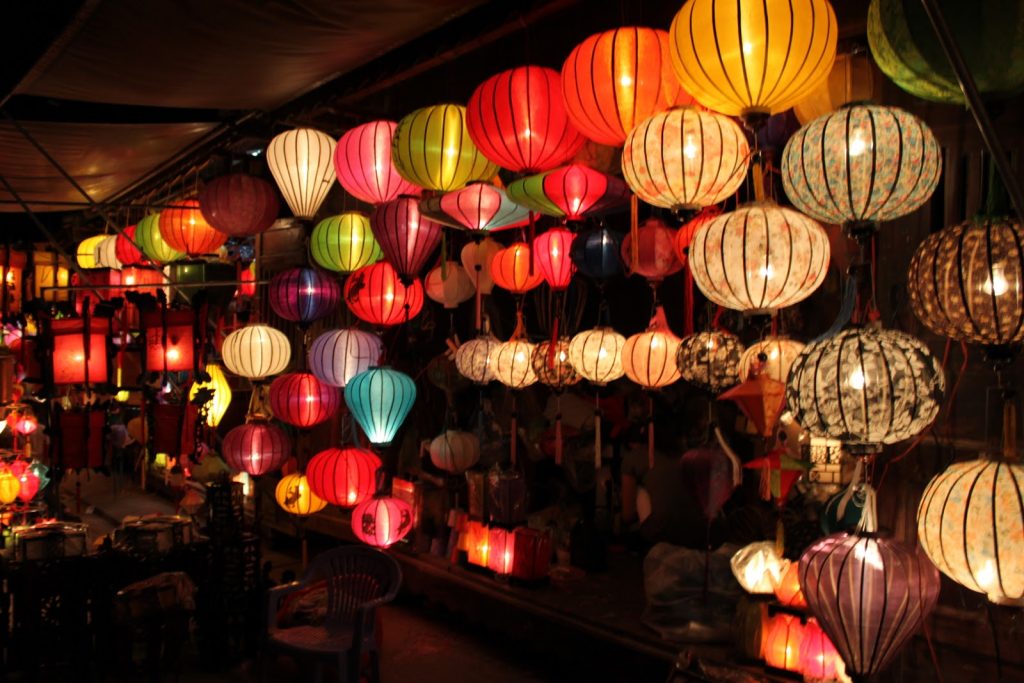 Ha Long Bay
Being recognised as one of the most beautiful bays in the World Club, it is no doubt that Ha Long Bay has been one of the most well-known destinations in the world and definitely deserved with its tittle as one of the seven world's natural wonders in 2011. You can see the stunning beauty of Ha Long through lots of films and videos where the Bay appears as fascinatingly as its possession with multi-shaped rock formations but it is highly recommended coming and enjoying the off-screen incredibility of this famous Bay.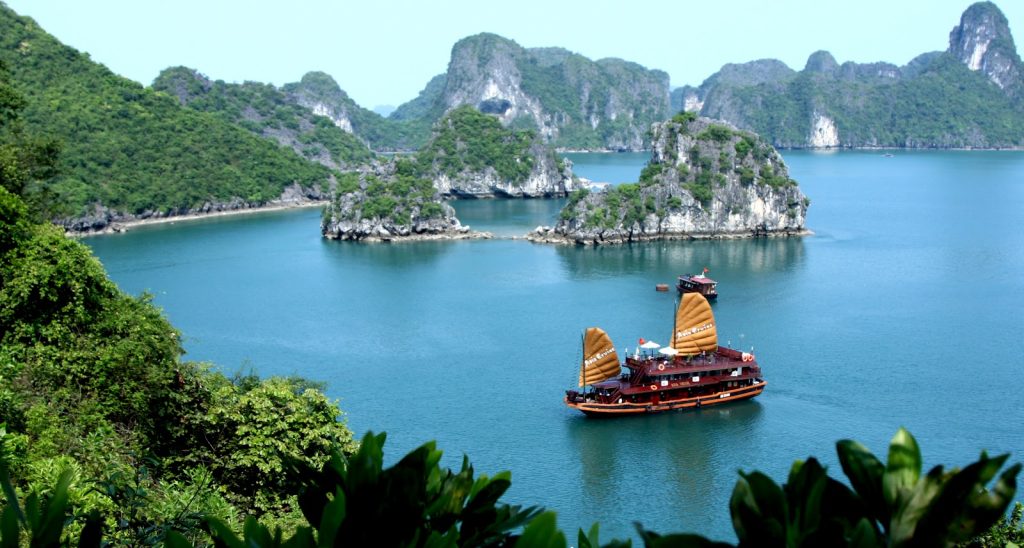 Ho Chi Minh City
Ho Chi Minh City is the place glorifying Vietnam in this aspect. It was listed on the eighth position as voted by the Food and Wine. Travelling to this spot, you can easily find snacks and exotic yummy dishes less than one buck on sidewalks. The flavor is so fantastic and the recipes always keep their own secrets. There are lots of amazing dishes but you should pay more attention to baked banana and "Khot" cake, the two famous mouthwatering street foods in HCMC.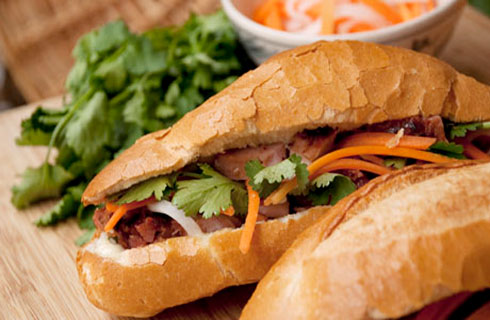 Quang Binh
Son Doong has become one of the hottest destinations in Vietnam, well-matched with Ha Long Bay, said by the BBC, the National Geographic News, the Huffington Post and more. It has been recognized as the biggest cave in the world with nearly 9km length, officially explored and measured by a group of scientists from the British Cave Research Association in 2009 after the first discovery by Mr. Ho Khanh, a local man. This is absolutely an appetizing place for nature-junkies and adventure-seekers. The cave is in Phong Nha – Ke Bang National Park and Son Doong is an out-of-this-world national work that is able to seduce anyone at first coming for its breathtaking green tropical forests or a fresh river running in the cave and numerous multi-shaped stalactites and so forth (like in the film – Avatar).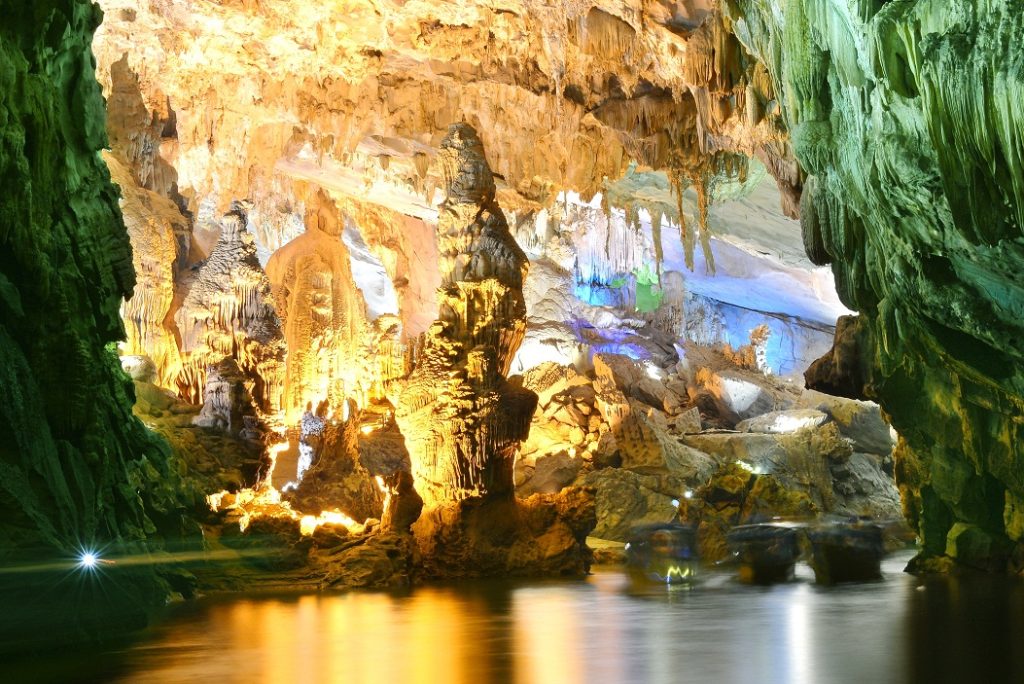 Cao Bang
For any reason, Vietnam is a must on your bucket list and you will not be disappointed with it. Being ranked the top and the second positions on the world's 10 most beautiful waterfalls made by the tentree.com, Top 10 Most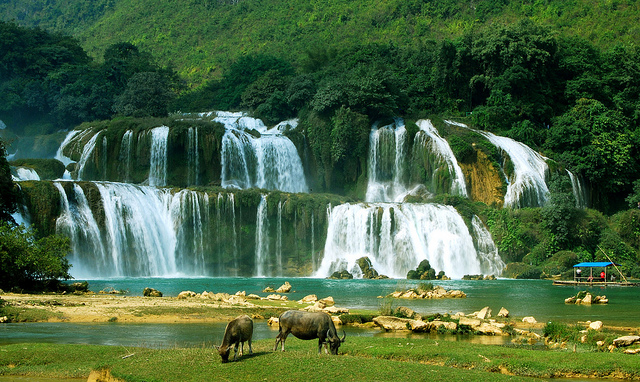 Waterfalls From Around The World made by the Daily News Dig, respectively, the Waterfalls is a very spectacular spot setting along with superb rock swells and giant rice fields. Ban Gioc Waterfalls which is 300 meters long is the biggest Waterfalls in South East Asia and voted as the fourth biggest transnational one on the world list. Comprising of three main waterfalls, when occurs heavy rains, this is formed in one massive waterfalls pouring water from the height of 53 meters, which creates an authentically spectacular scenery. visit Ban Gioc in wet season (May to Sep) to get it best beauty and fascination.