10 Celebrities With Degrees in Engineering
What you study at university is vital for your future career. But in some special cases, that might not be true. Get some inspiration from these 10 celebrities with degrees in engineering, including a few you might expect and several you almost definitely wouldn't. 
1. "Mr. Bean" – Rowan Atkinson – Studied Electrical Engineering at Newcastle University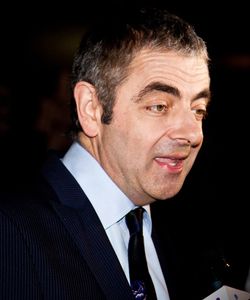 The British actor and comedian is perhaps best known for his role in the TV sitcoms Mr. Bean and Blackadder, both of which were incredibly successful.
Atkinson even appeares at the opening ceremony of the London 2012 Olympic Games in character as Mr. Bean, where he played piano to a packed stadium and a television audience of 27 million (almost half the UK's population).
2. Mike Bloomberg – Studied Electrical Engineering at Johns Hopkins University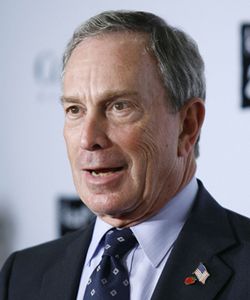 The next person on our list of celebrities with degrees in this subject area is also a graduate of electrical engineering, this time from a stateside university.
Mike Bloomberg rose to prominence by founding and growing his financial data and media company Bloomberg L.P., before running for mayor of New York City in 2001. After completing three terms in office, he announced his plans to return to Bloomberg, and became CEO of the company at the end of 2014.
3. Ashton Kutcher – Studied Biochemical Engineering at University of Iowa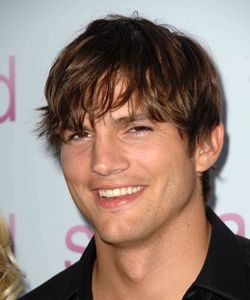 From his first role in That '70s show, to his more recent appearance on the big and small screens, Ashton Kutcher is known around the world as a fabous Hollywood star, so you might be suprised to find him on a list of celebrities with degrees in engineering.
In fact, he studied biochemical engineering at the University of Iowa. Initially motivated by the prospect of finding a cure for his brother's heart condition, Kutcher soon embraced the more social side of student life. However, it seems the life of an engineer wasn't for him. Before completing his degree, he quit university following a win in a  modelling contest, and the rest is history…
4. Kalpana Chawla – Studied Aeronautical Engineering at the Punjab Engineering College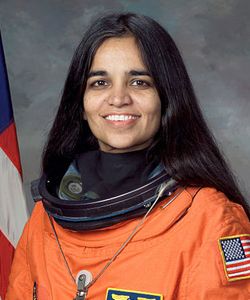 Born in Karnal, India, Kalpana Chawla completed an aeronautical engineering degree at Punjab Engineering College, before pursuing further studies in the US.
After joining NASA, she became both the first Indian-American and the first Indian woman in space. Despite her death in the tragic Space Shuttle Columbia disaster, her determination and curiosity ensure that she still remains an inspiring figure for the next generation of young engineers.
5. Bill Nye – Studied Mechanical Engineering at Cornell University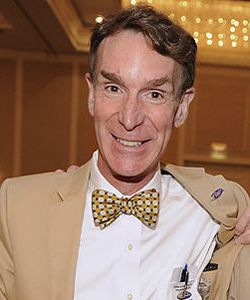 Known in many in the US as 'the science guy', Bill Nye got an early tast of fame while starring in instructional videos at Boeing.
Combining his knowledge of science and engineering with his quick wit and writing skill, his television show Bill Nye the Science Guy ran for give years in the US, and Nye, with his trademark blue lab coat and bowtie, soon became a household name. He remains widely respected for making science appealing to a young audience.
6. Cindy Crawford – Studied Chemical Engineering at Northwestern university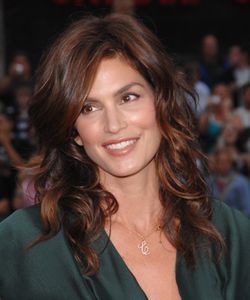 Our next celebrity engineer is perhaps a little more suprising… Cindy Crawford shot to fame as a model, and has since bolstered her fame and wealth with television and film roles. In 1995, Crawford was named by Forbes as the highest paid model on the planet.
It all seems rather a far cry from her earlier successes, which included winning an academic scholarship to study chemical engineering at Northwestern University. Crawford attended the course for just one quarter, before dropping out to pursue modelling in New York City.
7. Neil Armstrong – Studied Aeronautical Engineering at Purdue University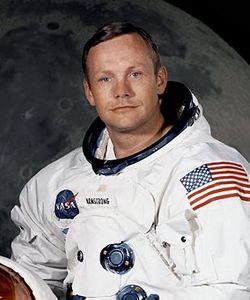 Of all the celebrities with degrees in engineering, none have travelled further than Neil Armstrong, who became the first person to set foot on the moon in 1969. The second astronault in our list, Armstrong travelled around the state of Ohio with his family throughout his childhood.
As his love of flying grew, he enrolled at Purdue University to complete his bachelor's degree, and later pursured a master's at the University of Southern California. His story remains an important reminder that even those from relatively humble beginnings have the potential to go far –
to the moon and back, in fact.
8. Chris Vance – Studied Civil Engineering at Newcastle University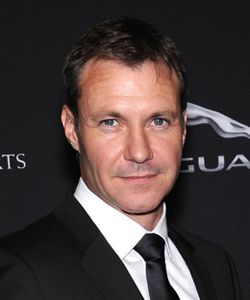 After growing up in Bristol, UK, Chris Vance went on to study civil engineering at Newcastle University. Could he have been following the example set by his fellow countryman Rowan Atkinson (aka Mr. Bean)?
Either way, Vance's career took a similar turn after his graduation, with his appearance in several British and Australian television series, before a move to the US.
9. Teri Hatcher – Studied Mathematics and Engineering at De Anza College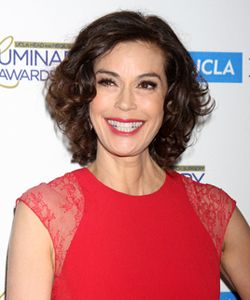 American actress Teri Hatcher is perhaps best known for her TV roles in The New Adventures of Superman and Desperate Housewives, definitive series for the 1990s and 2000s respectively.
Prior to this, however, she graduated from De Anza College in Cupertino with a joint mathematics and engineering qualification, perhaps inspired by her father's career as as electrical engineer and nuclear physicist. She is now one of the highest paid television actresses in the US.
10. Carlos Slim – Studied Civil Engineering at University Nacional Autonoma de Mexico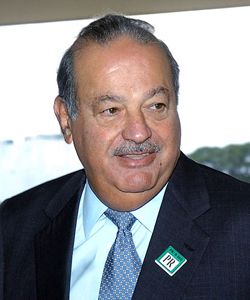 Mexican businessperson Carlos Slim was born to Lebanese immigrants in 1940, and after graduating from UNAM with a civil engineering qualification he worked tirelesslt to build an empire spanning several industries. His industrious nature came to light while still attending UNAM, where he taught algebra to supplement his studies.
Having wrestled with Bill Gates and Warren Buffett for the title of world's richest person for several years (Slim held the title from 2010 to 2013), he is currently ranked second (Forbes).
What about you? What are you studying and what are you pursuing to be your future career?
Share with us your story to spread the inspiration.